room opened

at Haworth
Shohaib bases

Project on Accrington's Heritage
New columnist

comes on board
Connie Hyde

Talks to the Acorn

Feature and pictures
Whewell's celebrate
60 years.

Report and pictures

Click here
We want to hear from you
If you have any comments or questions about any of the stories and articles on this website, any suggestions for future features or if you have any expertise on any of the subjects covered and would like to contribute an article about that subject, please contact us at:
editorial@acornnews.co.uk
HYNDBURN COUNCILLOR RECEIVES PRESTIGIOUS AWARD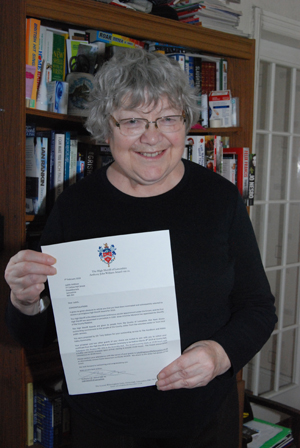 She's not only a popular councillor, but Judith Addison was one of the most popular mayors of Hyndburn in recent times.
The reason for her popularity is her willingness to go the extra mile to help her constituents in her Oswaldtwistle, Immanuel ward and beyond, which is probably one of the reasons that Judith was selected to be one of this year's recipients of the High Sheriff's Award.
This prestigious award is bestowed by the High Sheriff of Lancashire to: "people of the County of Lancashire that have shown outstanding commitment to the people of the County…"
In Judith's case it was for her services to the Hyndburn and the Ribble Valley Community.
Judith told me:
"The Saturday before last (February 9th), I found a letter lying on my doormat with a red crest on the back. I opened it to find that I had been nominated, and subsequently chosen to receive this award, and was headed with the name Anthony John William Attard OBE DL, High Sheriff of Lancashire."
When I asked her for a quote, Judith said:
"I was absolutely shocked. I have never even heard of this award before, and when I was informed I had received it – well I can't quite grasp it yet."
Judith was nominated by fellow Councillor, Tony Dobson and will pick up her award at County Hall in Preston on March 8th.
© Peter Jones 2019
Check out our new look website
Rhyddings Park to flourish this summer. Please click here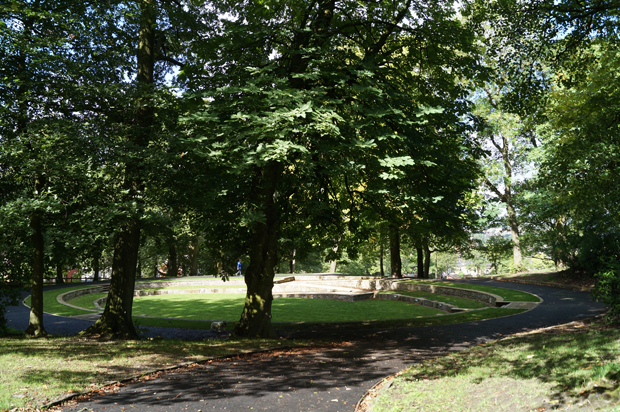 Picture: Peter Jones 2018
* * * * *