RESIDENTS of Accrington are gearing up for an evening of explosive Christmas festivities with a firework display and performances from X-Factor stars.
On Thursday, November 30, the countdown to Christmas will begin in style in Accrington with a wonderful fireworks display and entertainment provided by former X-Factor contestants and other great acts.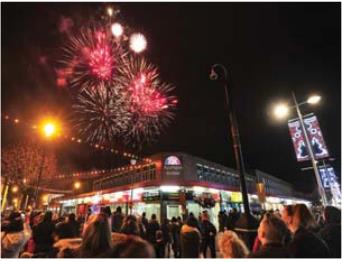 The event, sponsored by Duckworths Estate Agents and Accrington & Rossendale College and organised by Hyndburn Council with radio station 2BR running the live stage, will be an opportunity for the whole community to come out and enjoy the celebrations.
Miles Parkinson, Leader of Hyndburn Borough Council, said: "At Hyndburn Council, we are always happy to support events that everyone in the borough can enjoy. We are coming up to a rather special time of year and without the sponsorship by Duckworths and Accrington & Rossendale College events like these would not go ahead. So, it's great that the business and education sectors support us financially."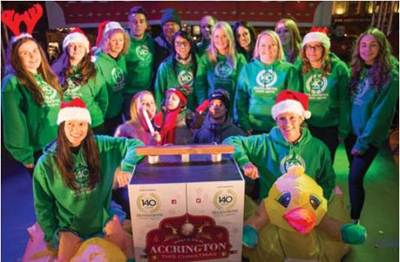 On the night, those in attendance can not only enjoy the fireworks but music from former X-Factor contestants, Ryan Lawrie and Sam Lavery, as well as Dene Michael from 80s group Black Lace, Ella Shaw and Mr. Zip from Britain's Got Talent and Brooke Layla from The Voice Kids.
There will also be appearances from Accrington Stanley Football Club players and their mascot Winstanley.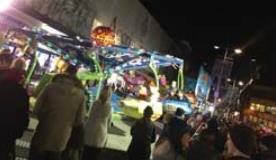 Jonathan Parkinson, Director of Duckworths Estate Agents, said: "We are once again delighted to be sponsoring this event. We have a very proud and deep connection to Accrington and the wider Hyndburn area and it is events like this which can truly show community cohesion. I am looking forward to getting down there and joining in the fun with everyone on the 30th."
Charlotte Scheffmann, Assistant Principle of Accrington & Rossendale College, said: "This is a very important event for the area and we are very happy to be involved by sponsoring it. There will be music, food, drink and any number of other activities going on so it looks like it is going to be a wonderful occasion."
The fun will start at 5:15pm at the 2BR stage, on Broadway, with a free live music show followed by a spectacular firework extravaganza and some of the shops will also be open for Christmas shopping, you can also enjoy the Giant Snow Globe and the Christmas Funfair on Broadway.
There will also be the Christmas Craft Market to enjoy the same day, from 4.30pm to 8.30pm in the Ballroom at Accrington Town Hall, where there will be carol singing, a traditional market, festive face-painting and chance to meet Father Christmas and his elves.

There will be only 50 slots available on the evening to meet Santa Claus. These can be booked in advance by calling 01254 380293 or visiting the website: www.accringtontownhall.co.uk £10.00 - Includes a Christmas Eve Treat Bag and Letter from Father Christmas, Gingerbread Cookie and a ten-minute festive experience with Father Christmas and his cheeky Lapland Elf. There are also discounts for groups of children who wish to visit Santa together.
For more information regarding the event visit: - www.amazingaccrington.co.uk